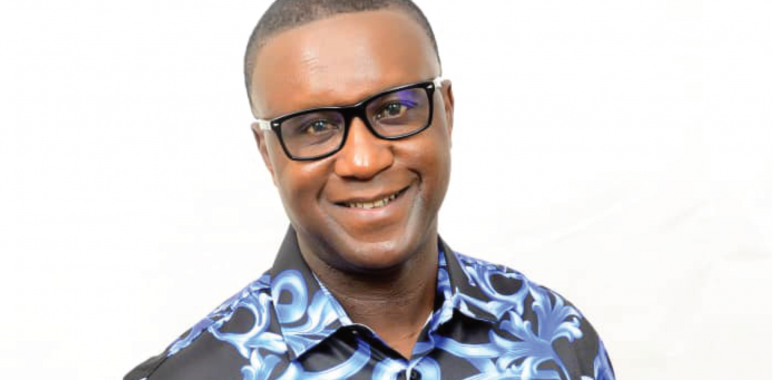 ENYIMBA IS THE PERFECT PLATFORM FOR FOOTBALL GROWTH – ANYANSI AGWU
Newly elected 1st Vice President of the Nigeria Football Federation (NFF), Felix Anyansi Agwu has described Enyimba Football Club as the perfect platform that has projected him to the echelon of football administration in Nigeria.
Agwu stated this when he addressed players and officials of the club after the team's training session on Friday at the Enyimba Stadium.
The two times recipient of the prestigious CAF Football Administrator of the Year award was last Friday elected into the second highest office of Nigerian football at the NFF's Elective Congress held in Benin, Edo State.
The Enyimba FC Chairman, in his address to the team said, "I am totally overwhelmed by the show of love that I received from every one of you. The way you celebrated me is a sign that there is unity among us, and that in itself is a sign of good things.
"The truth is that everything that we celebrate today is because Enyimba gave me a platform. Without the platform that this club gave me, I wouldn't be where I am today. That is why I have deemed it of best importance to come around today just to say thank you for giving me this platform to serve you.
"It also very important that I extend this gratitude to Abia State for giving me this wonderful platform and specially to the Governor, Dr. Okezie Ikpeazu for the confidence that he has continually reposed in me. I must also thank the entire Enyimba family, our wonderful fans and the entire people of Aba because without them, this would not be a reality.
"Even before this election, the amazing support of these great people projected me to national reckoning when the President of this country, General Muhammadu Buhari bestowed a national honour on me earlier this year. For all these, I will always be grateful.
"I therefore want to promise you that I won't let you down. This new board will not let Nigerians down. We are committed to our job and we won't rest until we see that our football has returned to where it used to be."
Speaking specifically to the players, Agwu continued, "I want you all to take a big lesson from this: I want you to also see your coming to Enyimba as a platform given to you to go higher in your careers. This is what you must have at the back of your minds each time you have the opportunity to represent this club.
"The club will continue to support you to ensure that you continue to reach greater heights in your careers."