Enyimba's internationals; retrospection, eulogies and outlook
Once again Enyimba got mentioned at the international level. John Noble and Nabil Yarou got call ups to the Super Eagles of Nigeria and Squirrels of Benin Republic respectively. These are parts of the celebrated cases the team has had in close to two decades. Aside from the enormous attention it has drawn, it has also been a reflection of its multinational compositions and the christened 'International'.
No Nigerian football club has contributed so much quality to national teams like the Peoples' Elephant in the last two decades. Churning out talents to serve at the international levels is what Enyimba has continued to do. The expertise, commitment and structure required to do this is in Aba. It takes a good ground to shoot players into stardom. Providing a platform for players from oblivion to shoot into limelight is what Enyimba knows more than the rest.
The most celebrated figure in a long list of Enyimba's internationals is Vincent Enyeama. The former Enyimba captain made his debut against Kenya in May 2002 and kept on ascending. Enyeama was selected in the final 23-man squad for the 2002 FIFA World Cup to deputise for Ike Shorunmu and got his chance at football's biggest stage. Playing in the Super Eagles' last game against England, Enyeama saved a Paul Scholes screamer, kept a clean sheet and became a household name – all these as an Enyimba goalkeeper.
He continued winning many caps for the Super Eagles as an Enyimba goalkeeper, and following the retirement of Ike Shorunmu, he stepped in as first choice. He won bronze medals at the Africa Cup of Nations in 2004, 2006 and 2010. Generally, he enjoying a surge in his career after paying his dues in Enyimba – a long stint in Israeli clubs, a move to Lille OSC of France, FIFA World Cup appearances in 2010 and 2014 and becoming a centurion in the colors of the Super Eagles, eventually winning 101 caps and captaining the team.
Joetex Frimpong is another prominent name among Enyimba's internationals. The Ghanaian had to play for Enyimba's golden generation between 2003 and 2006 before he caught the attention of the Black Stars selectors. He was part of the Ghanian team to the 2006 AFCON but missed out the 2006 World Cup. Between his playing days in Enyimba and Al Masr, he played eleven times and scored two goals for Ghana.
Mouritala Ogunbiyi was already a Beninoise international since 1998 before joining Enyimba from Dragons. However, it was the lightning success he achieved with Enyimba that kept his place in a contentious Benin Republic side that qualified for AFCON in 2004.
Late Romanus Orjinta's invitation to the Dream Team may have generated so much controversy. He went on to play for the under-23 side as an Enyimba captain alongside his club teammate Obinna Nwaneri. Nwaneri featured for the under-23 side in the later stages of the Olympic qualifiers. The team fell 0-2 to Tunisia in Rades in their last game which crushed hopes of an appearance in Athens 2004.
Fast forward to 2013, late Chinedu Udoji (at that time captain of Enyimba) also got a look in by the national selectors. The South Africa bound Championship of African Nations (CHAN) needed his services greatly.
Valentine Ozornwafor rose to the occasion with the Super Eagles many years later with a deserved invitation to the Super Eagles in March 2019 for the fixtures against Egypt and Seychelles.  This came against  the backdrop of commanding  performance and "standout  technical qualities" which, according  to coach Genort Rohr, earned him a place in the team. Although he didn't make the final cut for the 2019 AFCON squad, he featured  for the  Dream Team and consequently made a huge career leap by signing for Turkish side Galatasaray.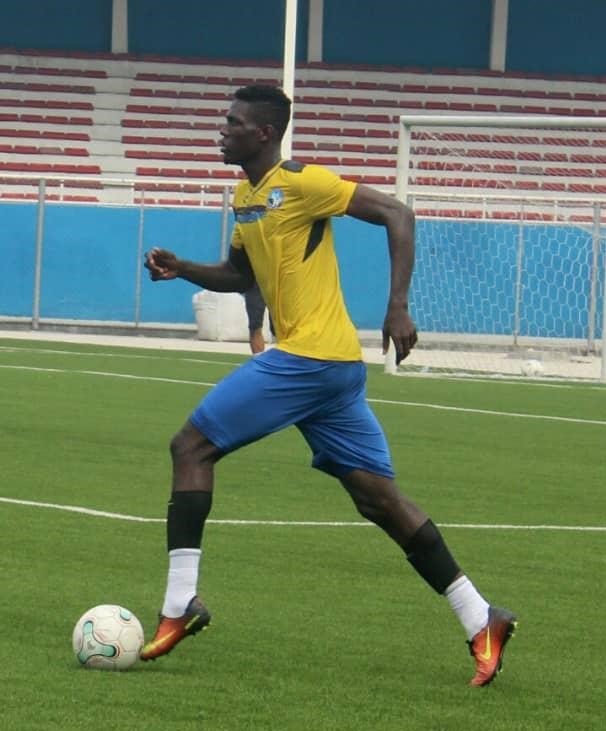 Ikouwem Udo Utin's invitations to the Super Eagles was a huge delight to the Enyimba fold. The left back got the nod at the under-20 level as Coach Paul Aigbogun made him the Flying Eagles captain in a team that Ozonwafor was also a mainstay. Utin went on to make his senior debut against Egypt in 2019. 
Anayo Iwuala was spotted by a good Enyimba scouting system while playing for Kada City and Delta Force. The thriving grounds enabled him to grow speedily. Within a short time, he caught the attention of the national selectors. The pacy forward went on to win his first cap in an eye-catching performance against Benin Republic on 27 March, 2021.
Anayo Iwuala, Ekundayo Ojo, Imoh Obot, and John Noble were among the twenty five players picked from the NPFL to face Mexico in a friendly game in Los Angeles in July 2021. Anayo captained the side in the 0-4 loss.
There are several unmentioned players who earned a stint while in the books of Enyimba. There are also a handful who moved to Enyimba shortly after making appearances for their national teams.