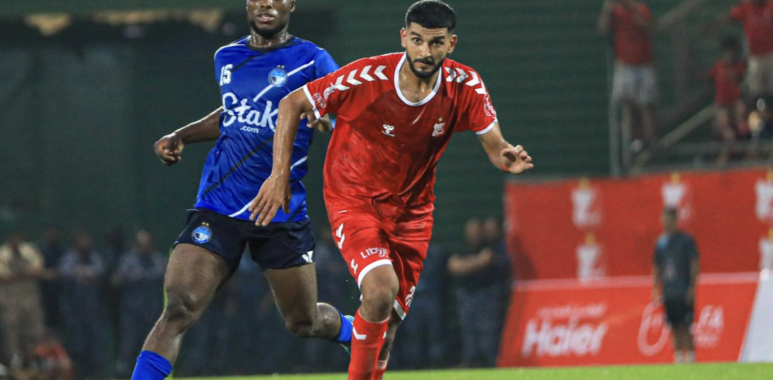 Mbaoma rues what might have been after last-gasp defeat
Chijioke Mbaoma summed up his emotions following Enyimba's heartbreaking loss to Al Ahly Benghazi on Sunday night as 'very sad, but proud'.
Enyimba went ahead on the night when the forward reacted quickly in the opening two minutes to silence the raging sea of red inside the Martyrs of Benina stadium but his celebration was short-lived following a quick leveller by the hosts.
Ultimately though, a header deep inside stoppage time stopped the hearts of Enyimba fans monitoring the events in Benghazi closely. They, and certainly Mbaoma himself had dreamt of a fairy tale start to the team's campaign on the continent in search of an elusive third CAF Champions League title but now they must endure a truly hurtful defeat and have all to play for in a week's time in Aba.
"Our plan in this game was to get a positive result," the forward said to EnyimbaFC.net. "We made some mistakes at the back but pushed them until the very last minute and deserve a draw at least, but they scored and that is painful. It's a very sad result for me personally but I am also proud of what we did here.
"North Africa is a tough region and on matches like this their fans make the atmosphere very intimidating, but we stuck to our game plan and who knows, might have won outrightly had we converted most of our chances."
"We are not satisfied but we need to be happy with ourselves and look forward to the next leg. They have played and won at home, now it's time for us to go home and play with our fans and show them what we too can do."
Mbaoma conceded the second leg would be explosive but remained optimistic he and his team mates would do enough to emerge winners and qualify to the next round.