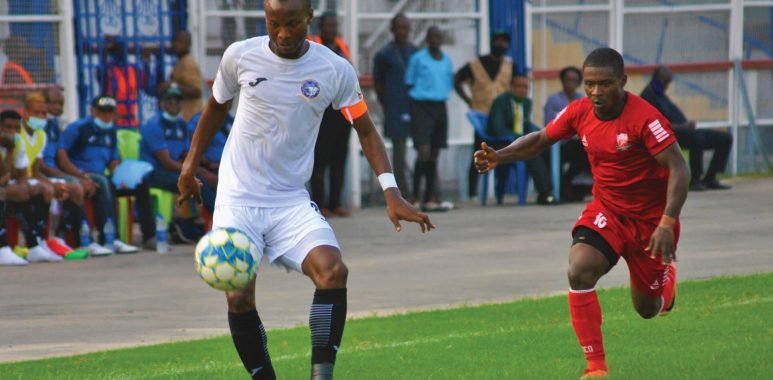 Oladapo confident Enyimba will 'get it right'.
Austin Oladapo is calming frayed nerves after Enyimba lost to Heartland FC in midweek, insisting that the team will 'get it right'.
While Enyimba had earned maximum points from their opening two league fixtures leading to Wednesday's game, Heartland had lost their opening three; thus bringing Wednesday's result as surprise to many.
But the Enyimba skipper has quickly stepped in to reassure fans that his young team will certainly turn the table around.
"I am very confident about the team. I know we have a very good squad, we have very good and young players.
"My only worry is that we should get it right on time so that it doesn't start affecting them. For me as the captain of the team, I've seen this kind of situation over and over since I came to Enyimba and how we overcame it.
"But with these younger players we we need to get it right before it starts choking them and they start feeling depressed. I'm sure we'll get it right."
The skipper has also stood in defence of goalkeeper Olufemi Kayode, whose miscalculation led to the first goal on Wednesday.
"Mistakes are part of football. You can't begin to persecute the goalkeeper because he made a mistake.
"He is an experienced goalkeeper that has saved us on several occasions before, so we still believe in him."