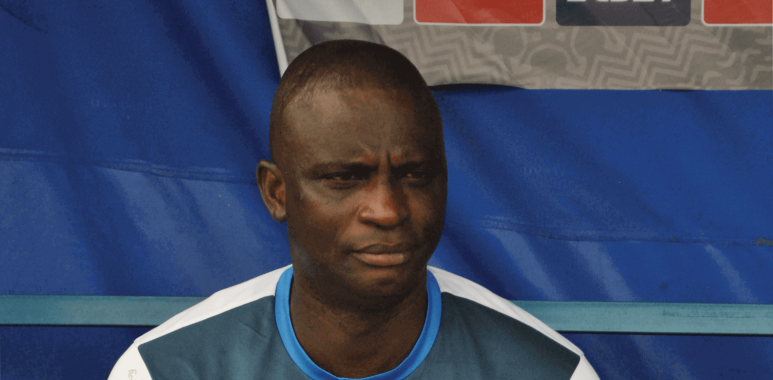 Osho makes no excuses for 'worst performance' in Dakkada win
Fatai Osho cut a completely displeased figure despite his side's 1-0 win against Dakkada FC at the Enyimba Stadium on Monday, describing the team's performance as the 'worst' he had overseen.
Tosin Omoyele put Enyimba in front inside two minutes as the People's Elephant appeared to be en route a stroll against their next city neighbours with an dominant early display, but a sudden drop in tempo saw the People's Elephant only manage to hang on to their lead at the interval.
Osho made known his dissatisfaction with what looked like a collapse by ringing three changes right after the restart; and although the team showed improvement in the second half, they remained many steps behind their free-flowing best. 
Speaking at the post match presser, Osho made no bones about his disappointment with the team's performance.
"Not the best of performances from us. I believe strongly that we are better than this. We looked lethargic and didn't play the way we used to. This will go down as one of the worst performances we've ever turned up in a football match.
"It is really a sorry story as they (the players) never came to the party. When we went upfront, we were not utilising the space and didn't look like a team that was ready for this particular match.
"We have to go back to our training session and look at what actually went wrong; we will take a look at the tape of this match again to see what could actually be the problem. We didn't play well and Dakkada deserved something better from the game."