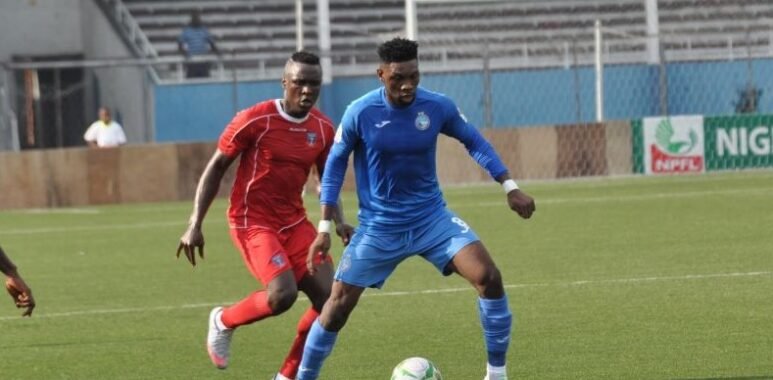 Farouk on goalscoring – 'It's something I can't explain'
Farouk Mohammed understands the need for Enyimba to win matches by more convincing margins but cannot explain the reason the People's Elephant have struggled in front of goal this season. 
Despite being able to record one of the most impressive win rates in the NPFL, Fatai Osho's men have failed to score more than twice in any of their thirty-five games this season – a situation that has often attracted the criticism of the fans.
Farouk, who netted Enyimba's second in Wednesday's 2-1 win against Lobi Stars, cannot find reasons the team have been goal shy in a season that has seen them create an avalanche of chances.
"It's something I can't explain because I don't think there isn't any team that creates more chances than we do.
"This season has been good in terms of the way we've played and the chances we've created; but it hasn't been good in terms of the number of goals we've scored.
"Maybe we just need to be more composed inside the box or maybe we just need to be luckier.
"It is something that has given us concern because the fans sometimes don't just want to see us win but want to see us score many goals as well.
"We understand their worries, that's why we are also worried; but we don't want to force it. The goals will eventually start coming provided we keep working hard."