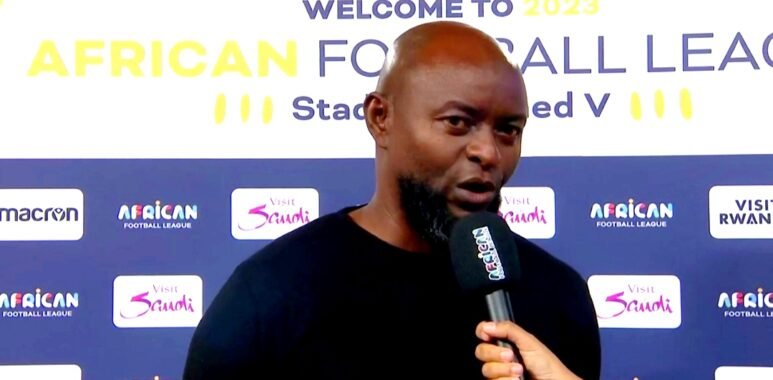 Finidi takes positives from AFL exit
Head Coach Finidi George has attributed Enyimba's elimination from the African Football League (AFL) to 'few mistakes' made by his side in the second leg of their quarter-final clash against Wydad Athletic Club in Casablanca on Thursday, while taking some positives from the experience.
Following some shaky defensive displays by Enyimba, the Moroccan outfit romped to a 3-0 lead in the first half courtesy of goals from Ayoub El Amloud, Jamal Harkass and Yahya Attiyat-Allah, and held on to advance to the semi-finals 4-0 on aggregate.
Speaking in a post-match press conference, the ex-Super Eagles star admitted the 2-time African champions had a first half to forget, adding the hosts put his side under heavy pressure.
"I think it was not a good match for us especially in the first half," the former Ajax and Real Betis winger stated. "But I think it was because of the way Wydad played….a lot of pressure and few mistakes from my players, and they got that early goal.
After that, we knew it was going to be difficult to come back because it was already 2-0 (on aggregate). A goal in Nigeria and scoring in the 3rd minute, we knew it was going to be difficult."
Despite the big defeat to the Moroccans, the Enyimba gaffer is taking some positives away.
The People's Elephant parade a lot of youngsters including 16-year-old Flying Eagles midfielder Daniel Daga, Eze Ekwutoziam, Chidiebere Nnachi, Chibueze Izuogu, and Adiele Eriugo; and Finidi, who is also first assistant coach of Nigeria's Super Eagles, believes the future is bright for his side.
"We have a lot of young players," the 52-year-old tactician noted. "We are working towards something. I think in the coming years, these players will graduate and they will have that experience.
"For them, it's a big experience playing in a big tournament like this. Unfortunately, we didn't qualify. So, we'll learn from what we've done wrong and try to be better in the future.
"It's a good tournament, and for the young players that are coming up, it's also a good experience for them. In one or two years they will have the experience and whenever they compete like this, they'll do much better."